Humble
Beginning
(Founded in 2000)
With only $20,000 Bryan Golden founded SyTech Solutions in his garage near the end of the DOT COM Boom.
Bryan's primary goal for SyTech was to avoid hardware and software reselling and focus on scanning services (largely ignoring reselling of equipment and software).
With the help of Sam Velasquez and Jonathan Pritt, SyTech was able to minimize technology costs for their customers while providing a seamless experience for their end users.
Our Agile
Approach
Our vast experience helps SyTech think differently about content and data management solutions. SyTech's unique perspective is very fundamental to our methodologies and approach to content management.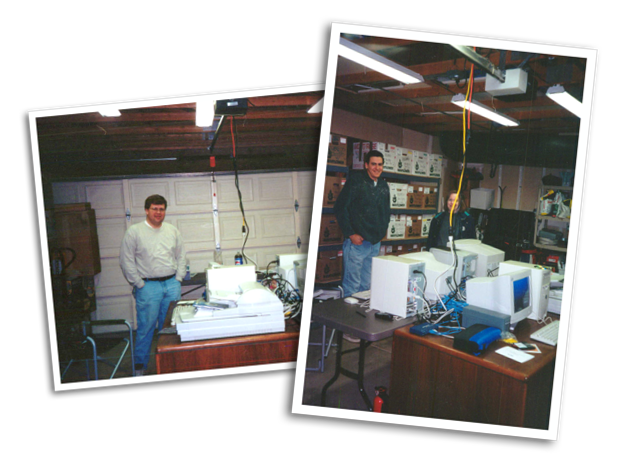 SyTech's
Experience
SyTech has been performing large agile technology development projects since 2000, and N-tier development in the Microsoft SharePoint Online , Technology Stack, Office 365, Dynamics, and Azure ecosystem for over a decade.
Broadly speaking, SyTech has helped hundreds of California public agencies in their transition from legacy applications (and manual processes) to more efficient cloud-based, N-tier, electronic data management platforms. Notably, SyTech has deep, specific expertise in low-code agile development processes in the Office 365, Dynamics, the Microsoft Technology Stack (Stack) and SharePoint Government's productivity suite.
For more than 21 years, SyTech has provided technical support and technology development consulting services for numerous large public clients; developed thousands of records management processes; scanned hundreds of millions of documents; created taxonomy structures for millions of records; converted over a hundred million digital files; designed hundreds of data architectural structures; deployed over a hundred content management solutions; supported over ten thousand active daily end-users; programmed hundreds of applications; and securely migrated (or transferred) terabytes of data to cloud and other external applications.