The Power to Build an Exceptional,
Connected Workplace
Microsoft Office is known for its reliable business productivity. Whether you've used Excel to track finances, PowerPoint to create presentations, or Word to write documents, Microsoft Office has been a remarkable tool along your business journey, but did you know that your Office 365 license allows you to build powerful technology solutions around your business process? Through Office 365, SyTech builds dynamic, connected productivity platforms.
We bring together all your records, data, and remote business workers onto one single, collaborative platform. With extensible capabilities, the platform grows with you and your technology needs.
You do not need another proprietary license or anymore software layers; utilize your Office 365 license to its full potential by building extensible technology solutions.
Leverage Office 365, Contact SyTech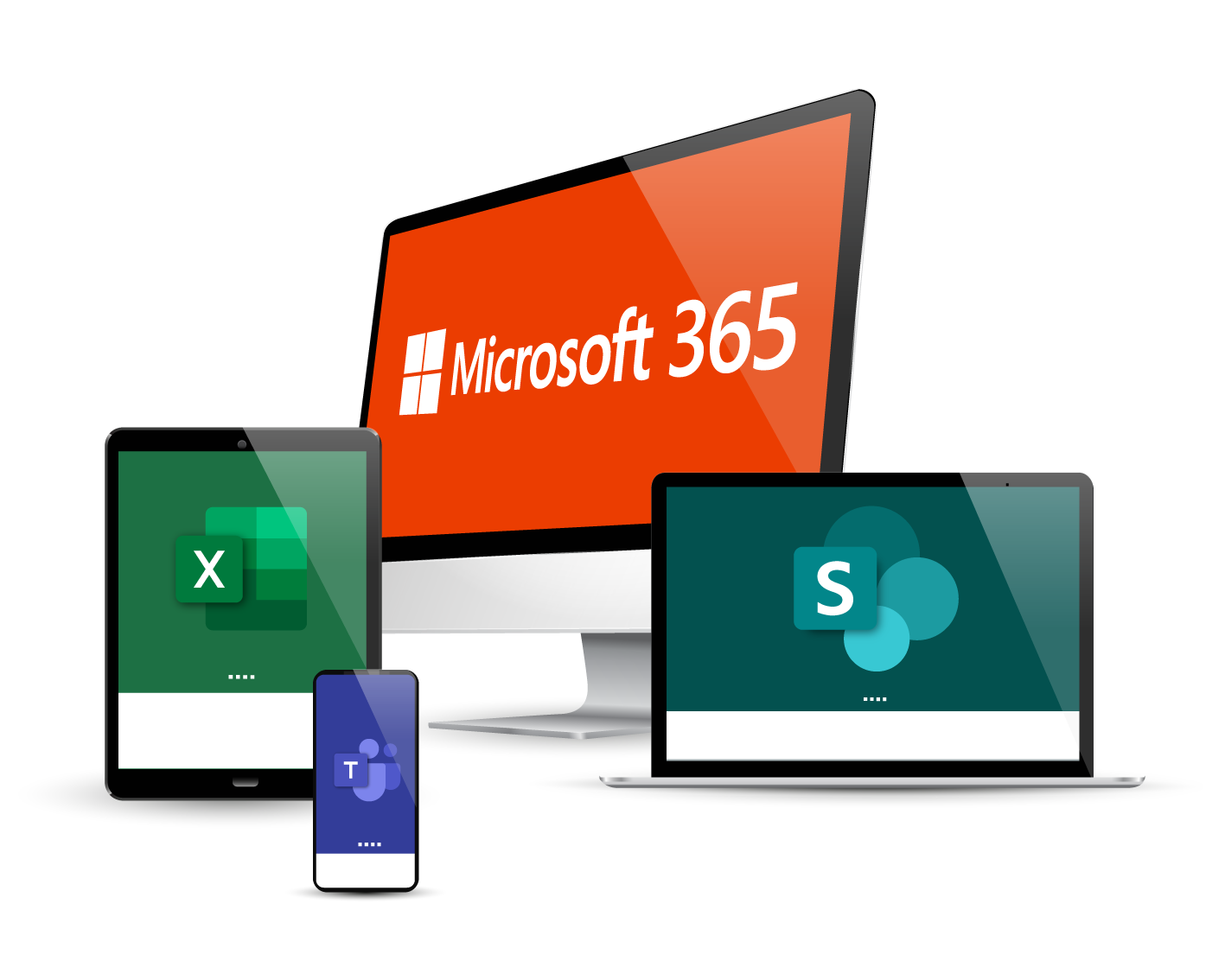 Keep Your Data BOTH Secure and
Accessible
Maintaining the balance between remote workers and secured data is a complicated problem; however, the answer is simple: Office 365. Office 365 allows you to securely connect your workplace, keeping all your data safe while permitting your remote workers access to sensitive information. In one location, this solution brings all your data and remote workers together behind the leading Microsoft security framework.
Use your existing security setting to control your sensitive records and extend your public records.
A World
Connected
In our hyper-connected world, openness and accessibility are the functional keys to any organization. Such accessibility should be found on all devices, allowing remote workers to remain connected to the on-premise networks of your organization. Without a strong connection between remote workers and on-premise networks, data and records are isolated.
Use Microsoft Office 365 to create powerful data platforms that will keep your records centralized and interconnected.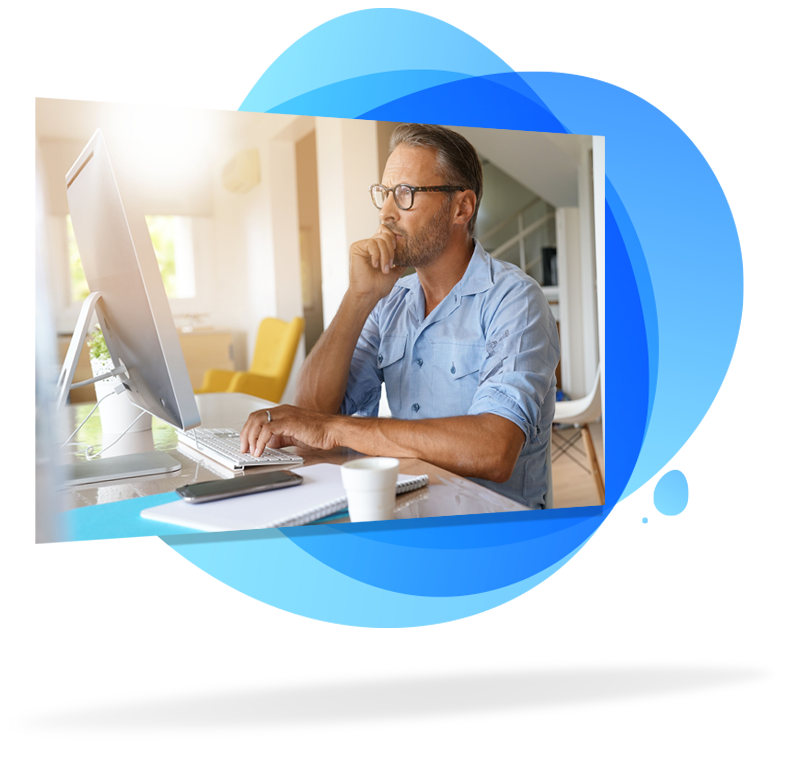 Use Office 365 to
Work Remote
Remote work will continue long after the COVID 19 Pandemic ends. Microsoft Office 365 allows remote workers to access their files from any remote location or device.
If you're concerned about keeping your data secure and confidential, let SyTech help.
Through Microsoft Office 365, remote workers can securely access their information at any time.
Solve your remote workforce problem now!
Learn about Digital Transformation
Seamless Records and Data Management Solutions in
Office 365
SyTech uses Office 365 to deliver seamless data and records technology solutions. Our services generally address one or more of the following needs.
---
Document and Data
Management
We leverage Office 365 components, like SharePoint Online, for Document and Data management. SyTech brings all your records into a SharePoint with a single or multiple site collection. We build records management components to ensure compliance and security.
No more layers of proprietary software and databases. All your records and data platforms can be managed in one system, the Microsoft platform. Site collections can either be secured behind your existing Microsoft Federated Security settings and firewalls or extended to the outside world using public facing web portals. Functionality, like workflows, can be created in both public and non-public facing sites.
Automation
Processes
Automation Processes are created in SharePoint Sites to build collaborative document, business, and task processes. Workflows help organizations to adhere to consistent business processes, and they also improve organizational efficiency and productivity by managing the tasks and steps involved in business processes. This enables the people who perform these tasks to concentrate on performing the work rather than managing the workflow.
Workflow processes include electronic forms and electronic signatures. Powerful Microsoft platforms and tools like Power Automate, Dynamics, AI engines, and Azure DevOps, create nearly limitless capabilities to extend records and data beyond simple records management.
Records and Data Platforms within
Office 365
Most of your everyday business documents are already generated in Office 365, we use SharePoint Online as a backend content management repository so that your scanned electronic records and business files are securely managed in a single platform; this includes your files stored in Outlook and Teams.
As we centralize business content and records in SharePoint Online, our low-code development approach uses Microsoft platform tools like Power Automate, Dynamics, and Azure DevOps to build powerful, scalable, electronic content management (ECM) and records management solutions. SharePoint also provides an ideal repository for scanned records and electronic forms (eForms) data.
Data
Platforms
SyTech low-code developers intelligently connect any combination of the Modern Microsoft Ecosystem to build robust extensible Data technology solutions. SyTech builds low-code data platforms using Microsoft ecosystem components like Office 365, Dynamics, Microsoft Teams, Business Voice, Enterprise Mobility and Security, Power Automate, and Azure.
Leading public agencies, like CNRA, California Lands, DCSS, and Yolo County have built transformative data solutions in Microsoft Office 365 and Azure. Unlike platforms that are built as an outgrowth of records management processes, SyTech data platforms are native digital processes.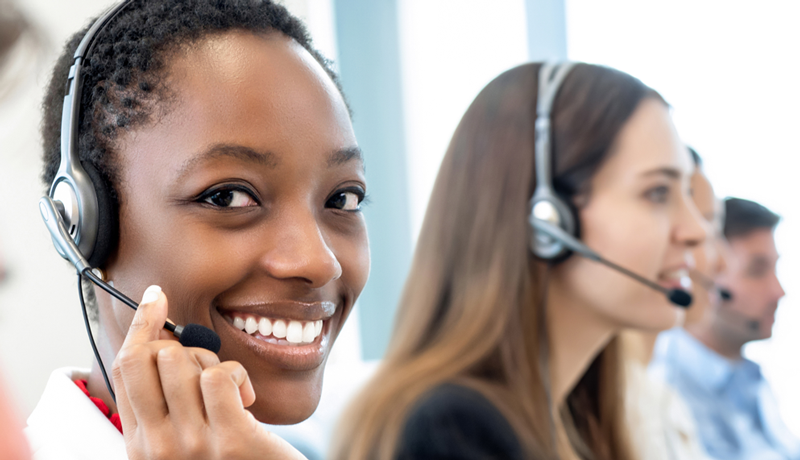 Ready to Fully Utilize your Office 365 License?
If you're ready to discovery the full benefit of Microsoft 365, contact us to see what we can do for your organization.