Eliminate Paper Forms -
No More Technical Barriers
You always hit technical barriers when you try to eliminate paper forms. Your technology team is already overworked and simply can't support another software system. Even if you could move past the software barrier, no one understands how to design eForms and the back-end data processes.
For over 20 years, SyTech has delivered thousands of eForms solutions. With OneForm, the reoccurring barriers to a successful eForm delivery are eliminated. As a "one-stop solution", OneForm brings together the right technology and technical support to solve all your eForm problems. Let's eliminate those technical barriers and get started.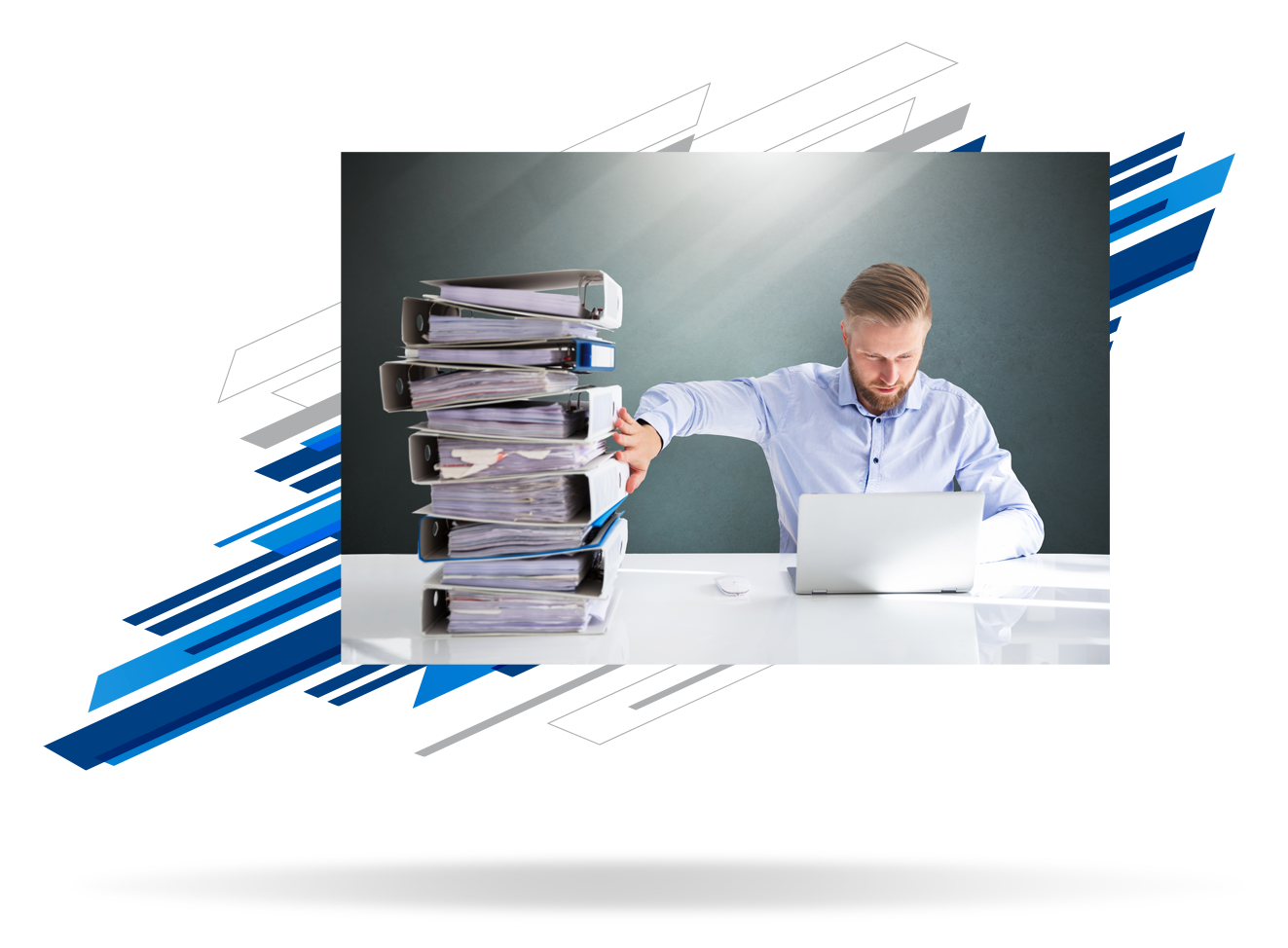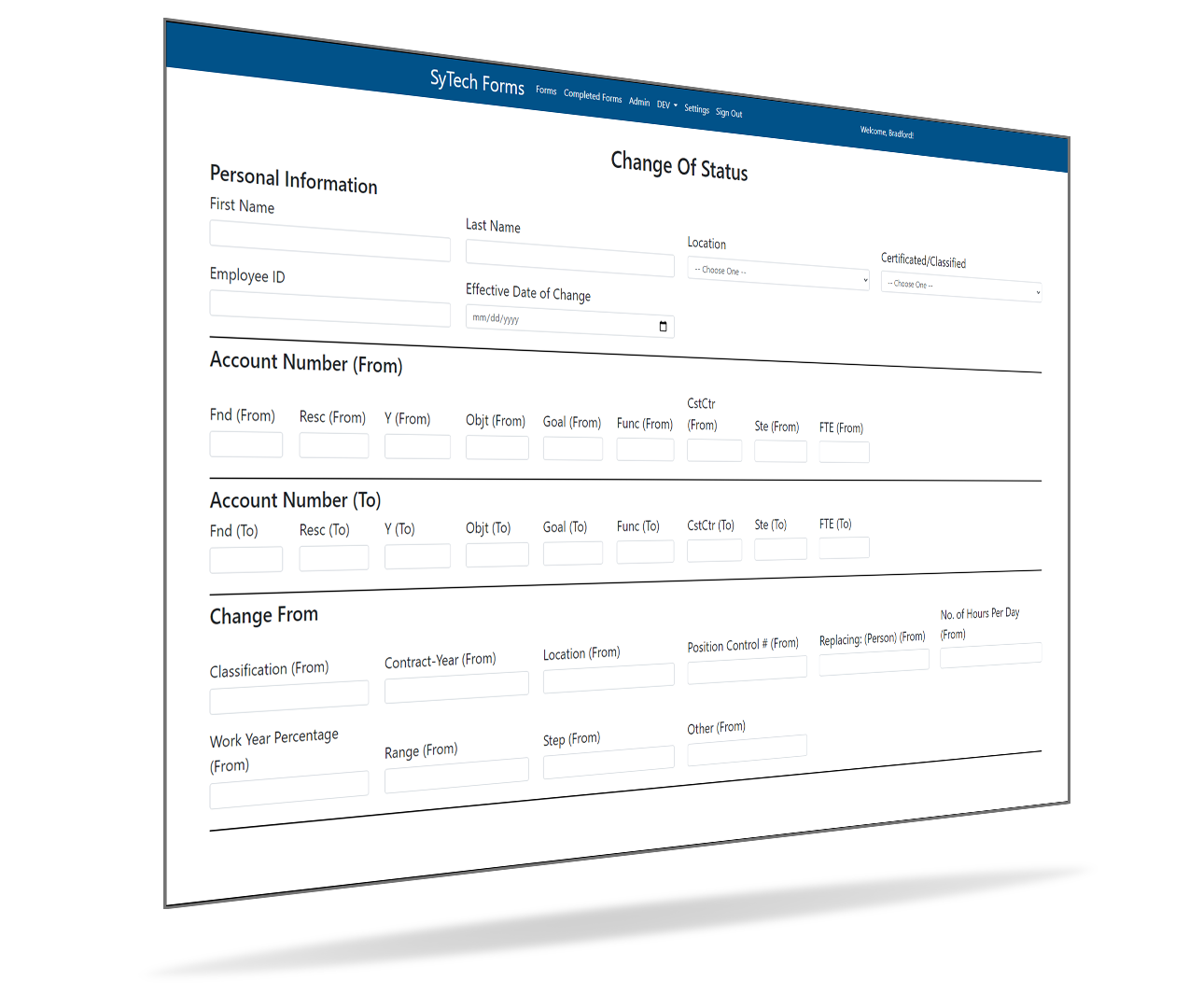 Everything You Need for
Successful eForms
Finally eliminate your paper forms problem. OneForm is an both an eForms technology platform and service. A simple answer to replace your outdated paper forms with open, scalable, eForms.
OneForm is a one-stop eForms solution that includes everything you need to be successful:
Technology Platform
Data Storage
eForms Design
Show us Your Paper forms, then Let
SyTech Do the Work
Our forms design team seamlessly converts your PDFs and paper forms into powerful, scalable, electronic forms. Then our technology services manage and leverage your back-end forms data. A simple, scalable, answer for electronic forms creation and management. Simple enough to work with any environment, large or small.
Both forms and data are stored in Microsoft Azure, a cloud-based technology platform. The solution works both a stand-alone solution and integrates with your current ECM technology environment. As your needs grow, so can the capabilities of your captured forms data.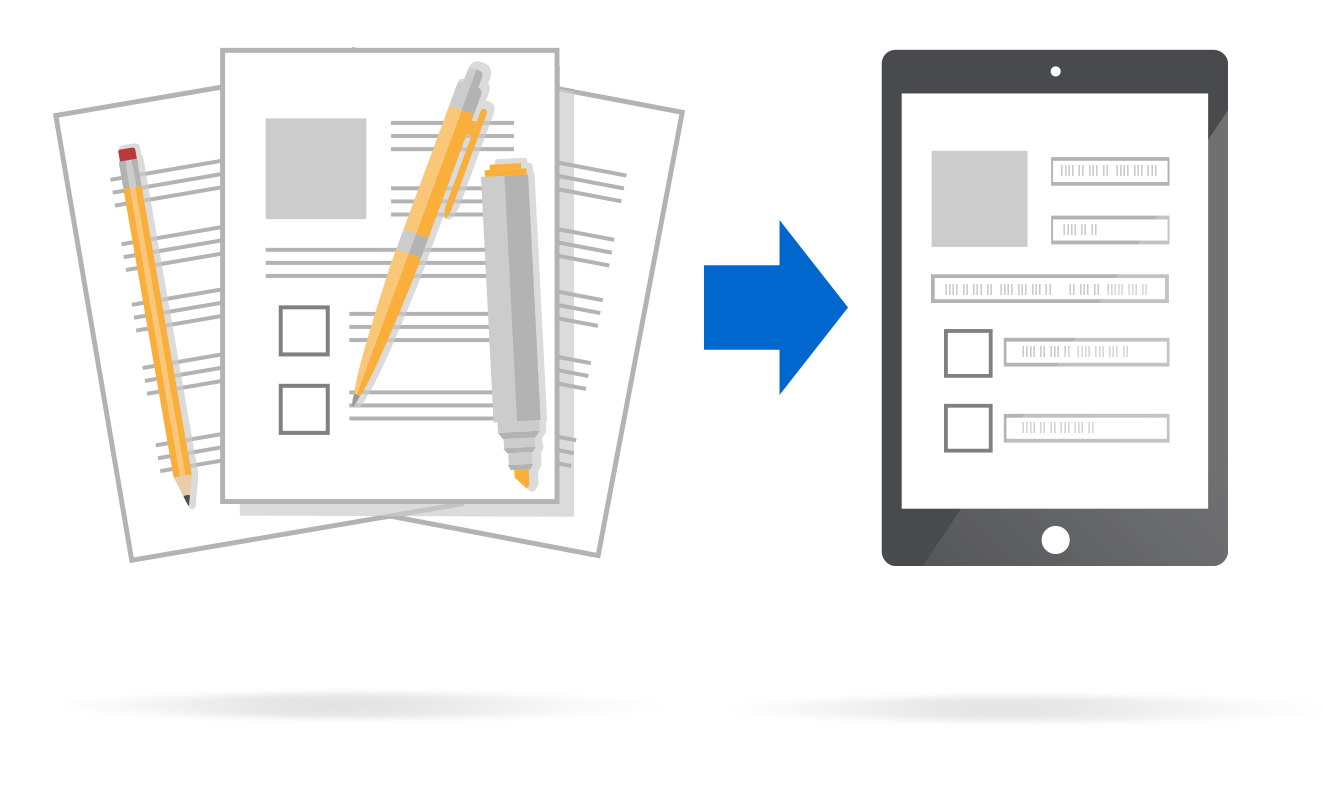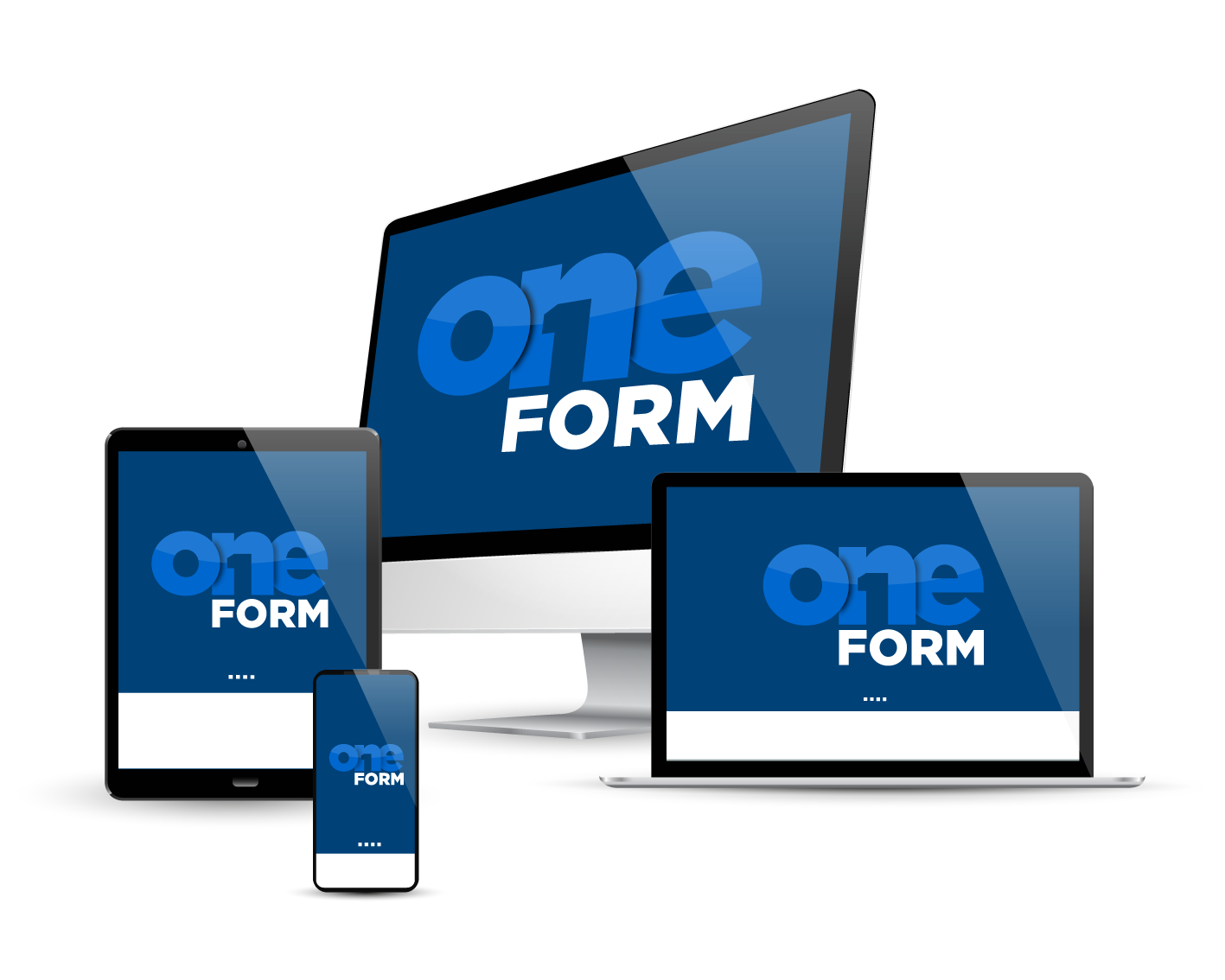 An eForm Solution for
Large and Small Organizations
OneForm can be deployed in small or large organizations. It is powerful enough to scale with a larger enterprise content management solution, but it can also work as a stand-alone solution for smaller organizations. OneForm is an ideal solution for public agencies and school districts.
eForms For CA K-12 School Districts and County Offices of Education

OneForm K-12 eForms created specifically for California K-12 school districts and county offices of education.

No expensive hardware or forms creation capabilities. Show us your forms and SyTech will do the rest.

eForms solutions for Public Agencies

OneForm Public eForms solutions that seamlessly are integrated into Office 365 SharePoint Online and other ECM systems and platforms.

Stand-alone forms solutions that can automate public requests and other more complex needs.

eForms Developers

eForms for Developers. Commercially supported developer version. Seamless tools and plug-ins to build your own powerful eForms solutions in the Microsoft, Google, and Amazon environment.

Powerful back-end data solutions allow you to scale and leverage data and meta-data beyond eForms.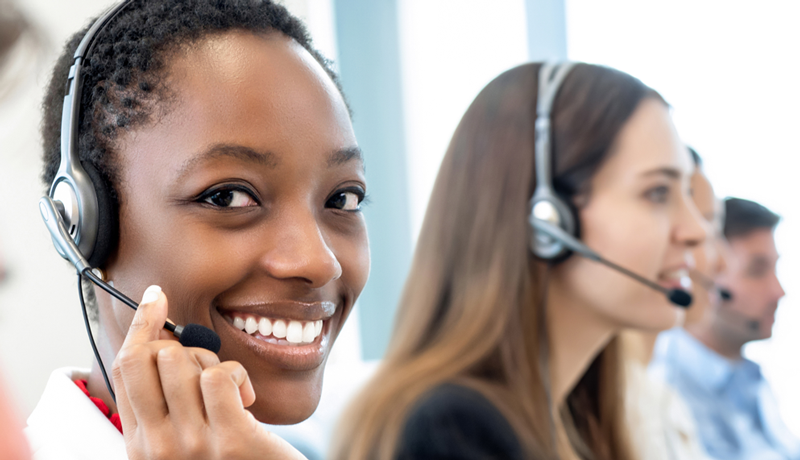 OneForm Right For You?
If you're ready to enjoy the benefits of OneForm, contact us for a no-obligation quote for your organization.